Please See Below For Our Awesome Events Schedule
IT'S NEVER TOO LATE TO BE A STAR with Wafa Tarnowska
Wed, February 12, 2020
7:30 PM – 9:30 PM GMT
Mrs Howard Memorial Hall, Norton Way South, Letchworth Garden City, SG6 1NX
"Our time here is magic! It's the only space you have, to realise whatever it is that is beautiful, whatever is true, whatever is great, whatever is potential, whatever is rare, whatever is unique. It's the only space," said Ben Okri.
In this evening full of stars like YOU!! We will learn to look beyond your mundane everyday life. We will learn how to shine brighter and use the stars to guide you towards your true selves and deep desires.
We will connect to our infinite possibilities starting with our heart's desires, as well as to each other for we are all part of wondrous galaxies and we each have a role to play to make this planet a better place.
WHAT IS YOUR DREAM? AND WOULD YOU LIKE TO SHINE IN 2020?
IF YOUR ANSWER IS YES, THEN THIS EVENING IS FOR YOU!
Wafa Tarnowska is a writer, translator and storyteller who lives in Letchworth Garden City. In this evening she will tell you stories about the stars and how they can teach us how to shine because this is our true nature. We are all made of stardust, and we are all unique, yet part of a whole, just like the stars in the galaxy, and each one of us has our own unique sparkle.
During the evening we will focus on learning how to sparkle:
1- We will start with a story about the stars 2- Followed by an aura sparkling meditation 3- We will then do gratitude and forgiveness exercises 4- This will then be followed by setting up our sacred intentions for 2020 in a little ceremony 5- We will then learn how to ignite our "Star Consciousness" 6- We will end our session by sharing our experiences in a sacred circle of trust
ARE YOU READY TO SPARKLE TOGETHER??
BIO
Wafa Tarnowska is a published author, translator and story teller. She is also a radio broadcaster, lecturer, and corporate responsibility expert. Her "Arabian Nights" book won the American Folklore Society Aesop Accolade, the Moonbeam Award Gold Medal Winner and the Smithsonian Magazine Notable Book for Children. She has written 5 children's books which were translated into various languages and has herself translated 15 others, in addition to plays and TV documentaries from Arabic and French into English for the BBC, ITV Productions, Channel 4, Al Jazeera English and the Royal Court theatre. Wafa's first books for adults "For My Mom" and "For My Dad", were published by Sterling in 2018.
Website – www.wafatarnowska.co.uk
Connecting To The Wisdom Of The Body with Doe Warnes
Wed, March 11, 2020
7:30 PM – 9:30 PM GMT
Mrs Howard Memorial Hall, Norton Way South, Letchworth Garden City, SG6 1NX
In this time of transition and change it is helpful, now more than ever, to find a way to navigate the currents of transformation within your personal lives and within the collective. Staying grounded allows you to stay firm, knowing that you can yield to the changes, both physically and metaphorically. Feeling 'grounded' in yourself is often felt as feeling comfortable within your body or becoming more aware of your body.
Our skeleton is the bony framework we need to move, stand, sit or to be still. Energy can either flow easily, get stuck or dissipate, particularly at the joints. Bringing awareness to your alignment, through gentle movement, is deeply grounding and offers the possibility of aligning your life force to help with integrating mind, body and spirit. It also brings you into the here and now, which opens up a space within. This enables you to connect to your intuitive inner wisdom to support your health and well-being.
Focusing on the physical body as an access route to deeper connections, you will experience how to create a non- verbal dialogue between your body and mind using the sensations created by the moving body. The movement is seated and suitable for all who wish to participate, as you are asked to move within your own range of comfort.
During this experiential evening you will:
• Find balance by connecting with inner stability
• Feel more physically alive
• Identify and release areas of muscular tension
• Feel calmer and reduce stress
• Allow your intuition to non-verbally speak through the body
Bio – Doe Warnes
I have had a fascination for the human body as long as I can remember. Over the last forty years I have been on a deep personal journey, where I have explored many different ways to communicate between body, mind and spirit.
I have practised a wide a range of bodywork disciplines, healing modalities and movement therapies. This has been informed by a working knowledge of western anatomy and physiology and the Chinese five elements. My view of the human body is now through the lens of the scientific, energetic, physical, emotional, psychological and spiritual.
My passion is to inform and inspire people towards creating an embodied relationship with themselves, others and the environment. It is my belief and experience that this brings relief of symptoms and a greater sense of integration and wholeness. My sessions are often accompanied with tips for self-care. I continue to be endlessly curious.
I currently work in Hertfordshire and London as a Shiatsu practitioner, movement therapist and anatomy tutor. I run workshops in holistic approaches to anatomy and physiology, the Chinese five elements, Japanese facial massage, Mindful movement. I have also run workshops in Eastern Europe, Scotland and South West England.
Doe Warnes FwSS, SME/P, ITEC
FB: Doe Warnes Shiatsu, Anatomy and Movement
www.facebook.com/DoeWarnes/?modal=admin_todo_tour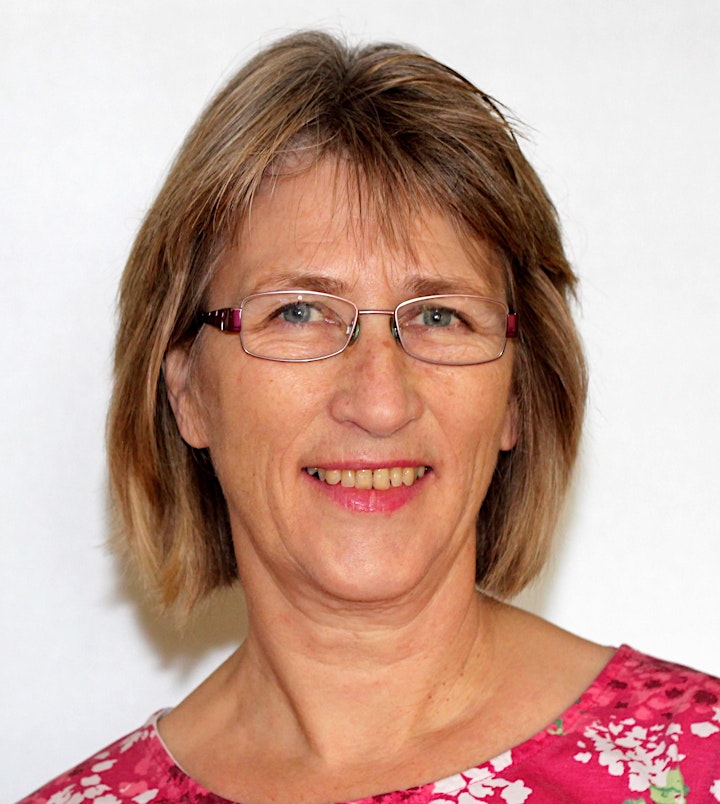 Sound Therapy using Tibetan bowls- with Ever Nature
Wed, April 8, 2020
7:30 PM – 9:30 PM BST
Mrs Howard Memorial Hall, Norton Way South, Letchworth Garden City, SG6 1NX
A relaxing and rejuvenating evening for you!
Have you noticed an increase in people providing Sound Baths and wondered what it's all about? Are you curious about what sound healing does? How it can help you? Why it has become so popular?
During the evening you will hear from Steph and Topo about the benefits of, and experience a sound bath and a sound massage (a more personal touch!).
You will experience a sound massage and a sound bath using Tibetan bowls to create peace and calm for your mind and body. This is a deeply relaxing experience and is suitable for everyone, especially those who find it difficult to sleep or quieten the mind, this can be of great benefit. Sound healing is a form of meditation in which no experience is needed.
The waves created through sound are felt and heard by you, the recipient, and converted into electrical signals that travel to the part of your brain that processes sound. This triggers responses that release happy hormones (endorphins and serotonin), which in turn activates the deepest healing responses in your mind and body.
You will be lying on the floor (or seated if you prefer), closing your eyes and feeling and listening to the beautiful healing vibrations and sounds of the Tibetan Bowls as they send you into deep relaxation. Topo and Steph look forward to you all and giving you a wonderful experience! They will also have items from their shop for you to browse and purchase if you wish to do so! Www.etsy.com/uk/shop/LoveEverNature
Please bring a mat, blankets and a cushion if you would like to lie on the floor!
If you would like to find out more why not come along and experience it for yourself? We look forward to seeing you!